HFF Arranges Financing for Two Multi-Housing Communities in Arizona and Texas
DALLAS, TX - September, 16, 2014 - HFF announced today that it has arranged financing for two garden-style multi-housing communities — San Brisas in Chandler, Arizona and The Preserve at Arbor Hills in Plano, Texas.
HFF worked on behalf of Pure Multi-Family REIT, LP, to secure the seven-year loan through Northwestern Mutual. Loan proceeds were used to acquire the properties.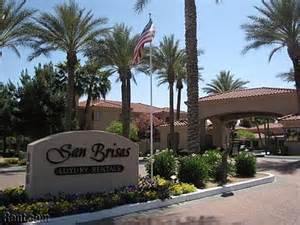 San Brisas is located at 900 North Rural Road, less than three miles from Interstate 10 and approximately 19 miles southeast of downtown Phoenix. Completed in 1996, the property is 96 percent leased and includes 208 one-, two and three-bedroom units averaging 1,006 square feet each. Community amenities include a heated outdoor swimming pool, hot tub, fitness center, barbecue grills and sand volleyball court.
The Preserve at Arbor Hills is located at 7001 West Parker Road adjacent to the Arbor HiIls Nature Preserve and approximately 21 miles north of downtown Dallas. Completed in 1998, the property is 97 percent leased and includes 330 one-, two- and three-bedroom unites averaging 940 square feet each. Community amenities include a resort-style tropical pool with waterfall, heated spa, 24-hour fitness center, picnic areas with barbecue grills, business center and coffee bar.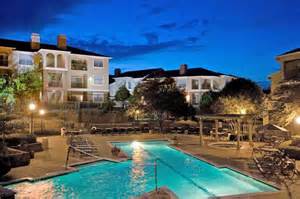 The HFF team representing the borrower was led by senior managing director John Brownlee.
Pure Multi-Family REIT LP is a Canadian-based, publicly-traded vehicle which offers investors exclusive exposure to attractive, institutional quality U.S. multi-family real estate assets. Additional information about Pure Multi is available at www.puremultifamily.com or www.sedar.com.
HFF (Holliday Fenoglio Fowler, L.P.) and HFFS (HFF Securities L.P.) are owned by HFF, Inc. (NYSE: HF). HFF operates out of 23 offices nationwide and is a leading provider of commercial real estate and capital markets services to the U.S. commercial real estate industry. HFF together with its affiliate HFFS offer clients a fully integrated national capital markets platform including debt placement, investment sales, equity placement, advisory services, loan sales and commercial loan servicing. For more information, please visit hfflp.com or follow HFF on Twitter @HFF.