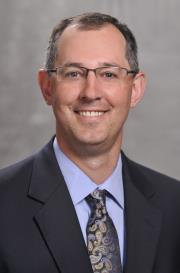 Danny Flesch
Portfolio Services
Daniel Flesch serves as Managing Director - Portfolio Services for Northwestern Mutual Real Estate, a position he has held since July 2016. In this role, he is responsible for performance measurement, risk management, research and technology.
Flesch joined Northwestern Mutual in 2003 as an Associate and has held various roles including heading Real Estate Services, leading new market initiatives and representing Real Estate within the Investment Strategy group.
Prior to joining Northwestern Mutual, Flesch worked for Chicago Research and Trading at the Chicago Board of Trade and held various information system consulting roles with Accenture, SysLogic and BORN Consulting.
Flesch received his Bachelor of Business Administration degree in Finance from the University of Wisconsin – Madison and an M.B.A. from the University of Chicago – Booth School of Business.